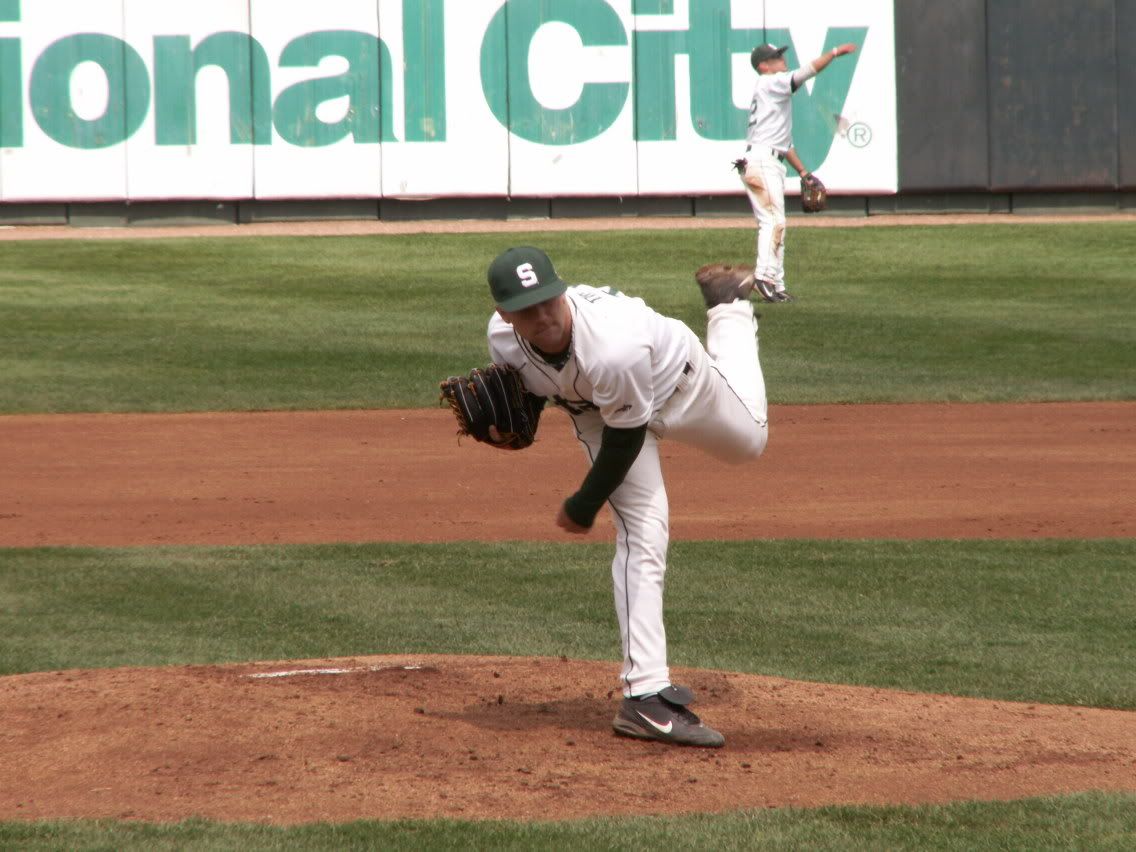 As promised, here is the link to the
photos
Mrs. BTH took of Friday's game between the Buckeyes and Spartans at Oldsmobile Park in Lansing.
You'll note there are plenty of shots of starting pitchers
Dan DeLucia
(OSU) and
John Dwan
(MSU, at right). Both lefties threw their fastball in the low 80's/high 90's. I'd call 89 mph the average speed for both. Their off-speed stuff clocked in at something closer to mid to low 70's. Sure, there was an occasional 60-something, but that was the exception. This assumes, of course, that the Olds Park radar gun was accurate.
Right now, I have hopes of attending one more Big Ten series--Iowa at Michigan--before the season closes. I also harbor ideas of making it to the Big Ten Tournament and/or the first round of the NCAA's, if Notre Dame, Kentucky or a Big Ten school can host (which seems very unlikely).